Bridal hair comb, wedding headpiece, bride hair accessories, gold comb, gold vine, leaves, freshwater pearl, floral, flowers, autumn, boho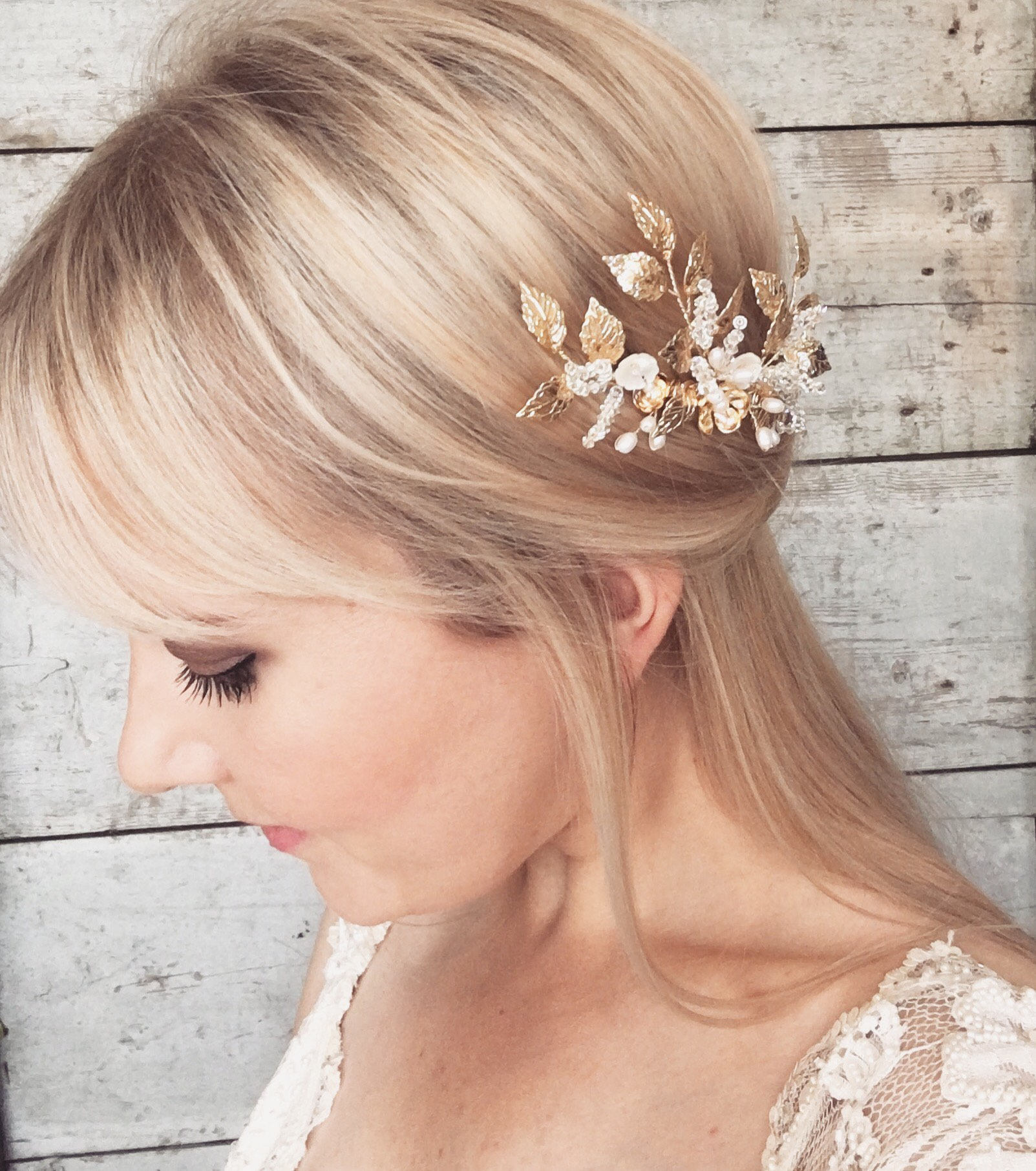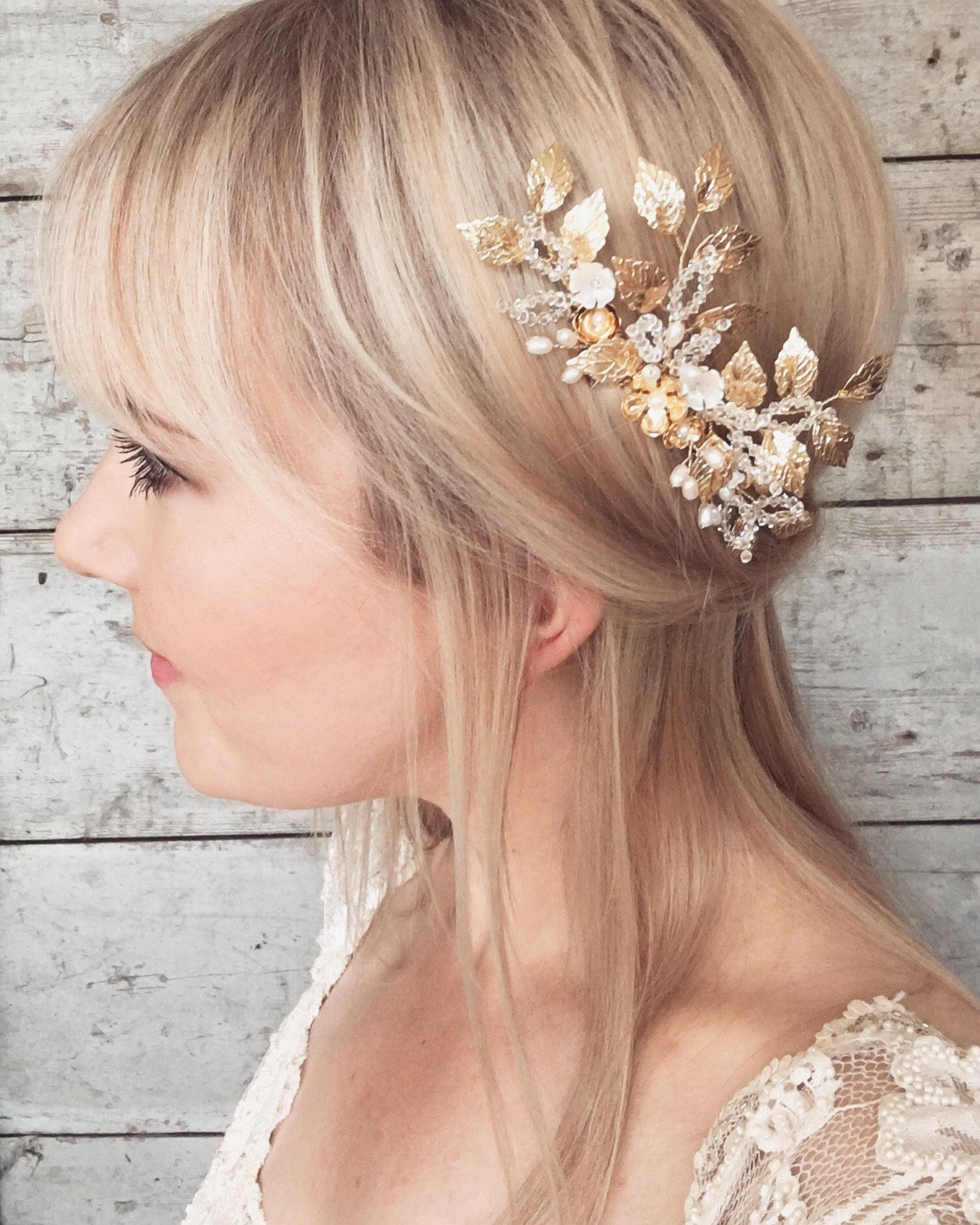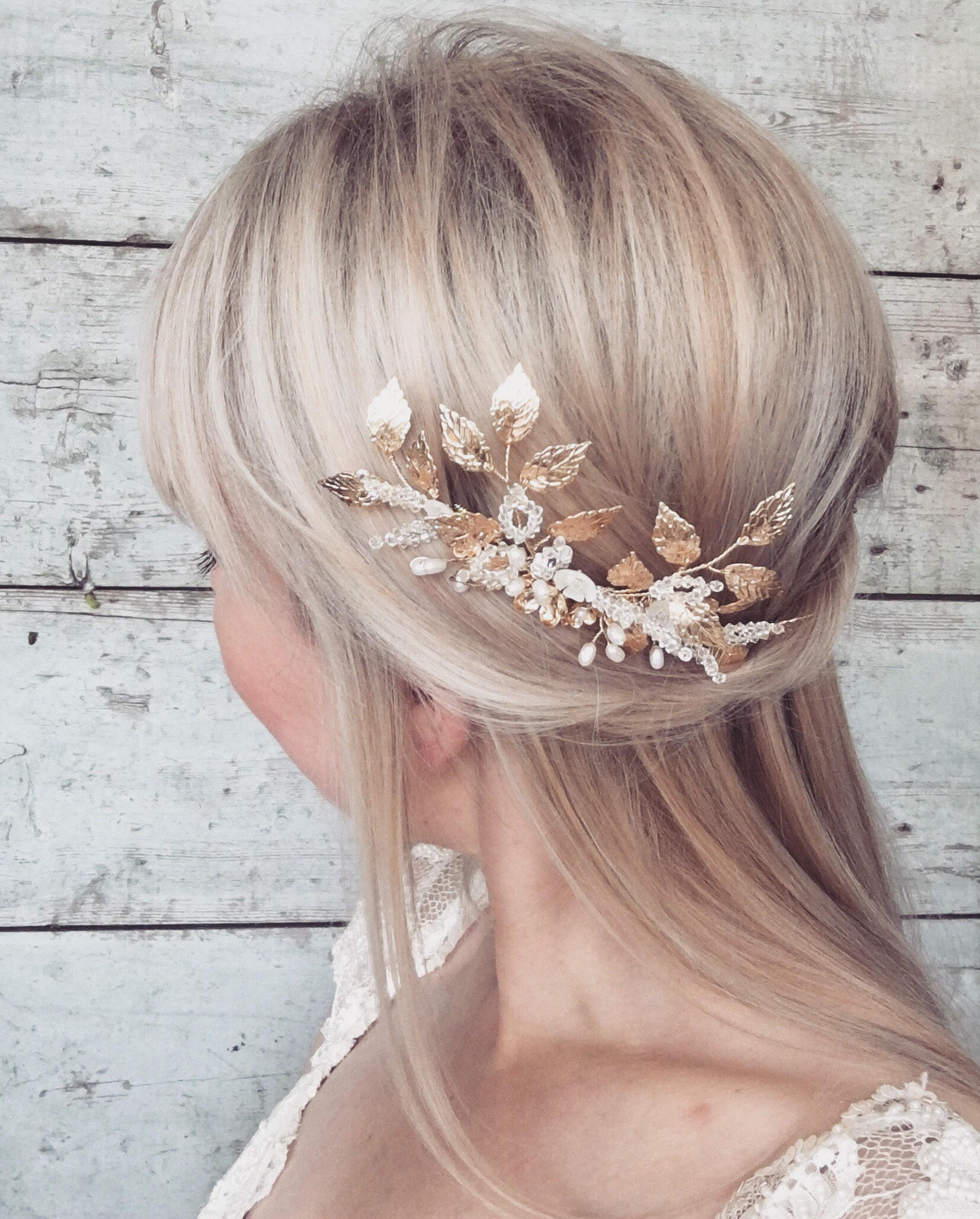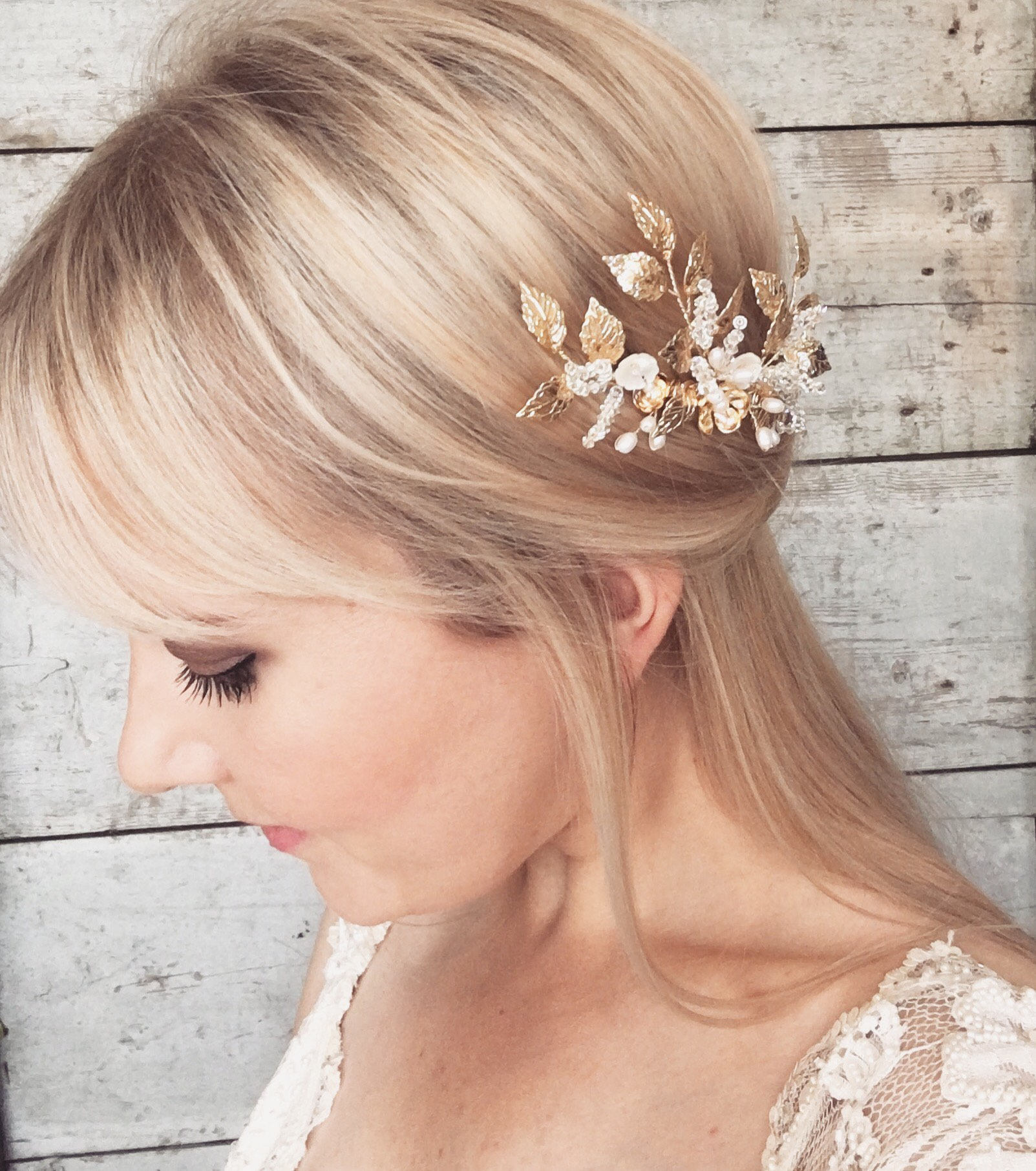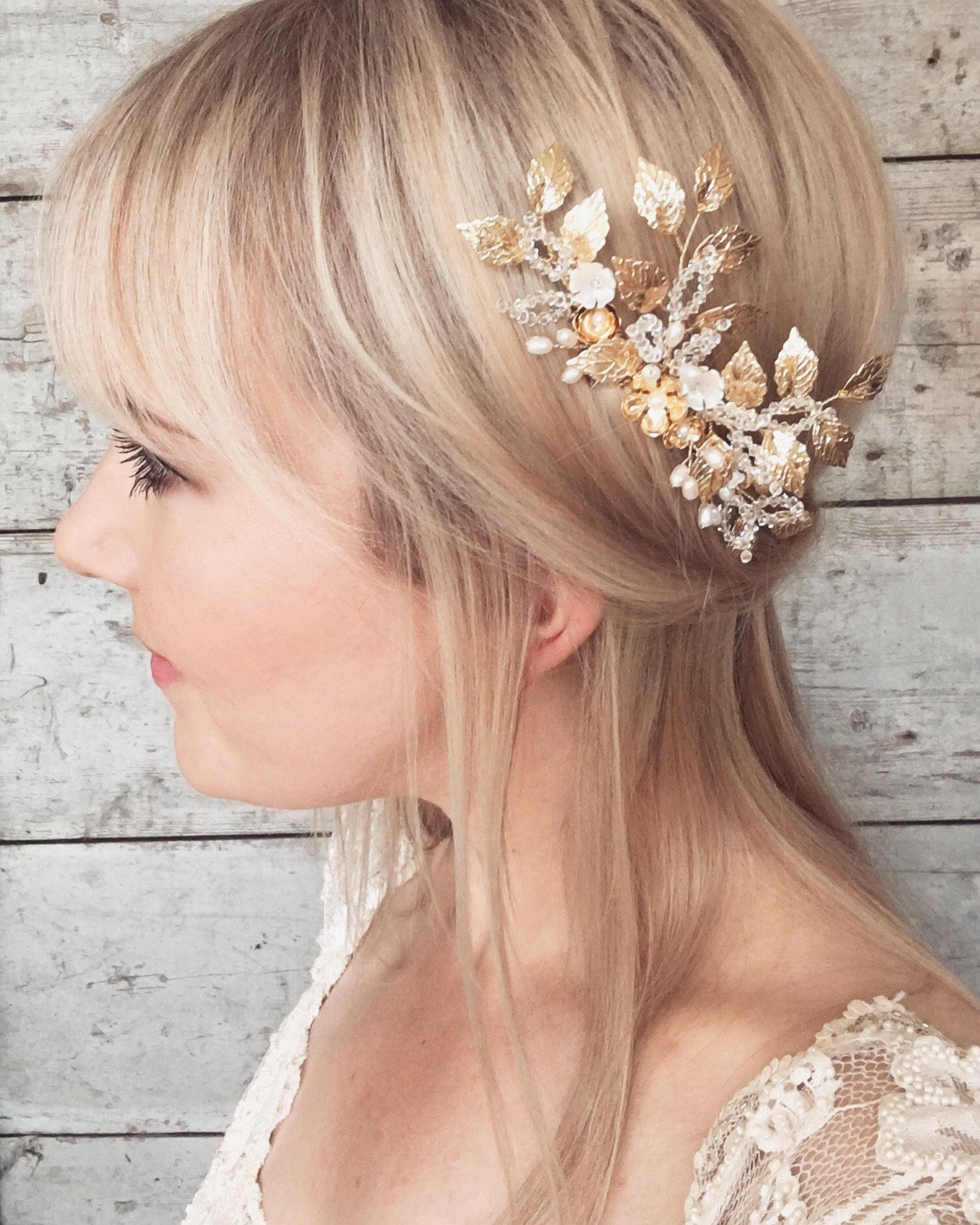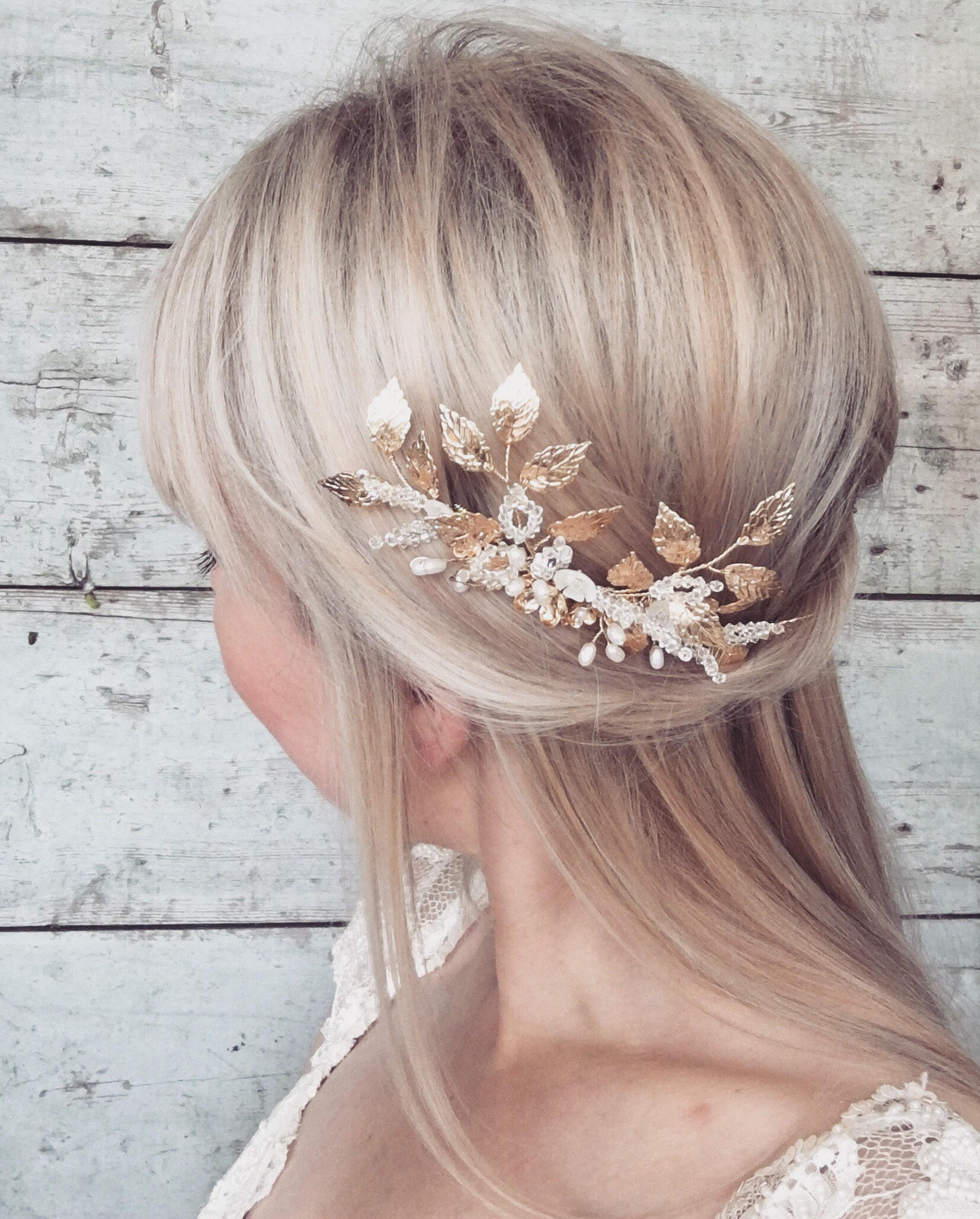 Bridal hair comb, wedding headpiece, bride hair accessories, gold comb, gold vine, leaves, freshwater pearl, floral, flowers, autumn, boho
This beautiful hair comb is made with rich gold plated leaves, freshwater pearls, sparkling Swarovski crystals beads, and mother of pearl and gold plated flowers.

The piece measures approximately 5.5" by 2" and looks beautiful in hair up or half up, in the side or at the back of the hair style.

Made to order and supplied boxed.